Finite Element Method Magnetics (FEMM) Adalah Software untuk memecahkan permasalahan secara 2D planar dan asymetris yg timbul dalam Elektrostatis dan medan magnet Frekuensi rendah. Software ini terpaket dalam beberapa Aplikasi yg terdiri atas Shell interactive, Graphical Pre- dan Postprocessing, Mesh Generator , dan beberapa solver lainnya. Software ini menggunakan bahasa Scripting yg kuat yakni , LUA 4.0
Versi terkini dapat dijalankan Windows 2000, Xp, Windows 7, dan Windows 8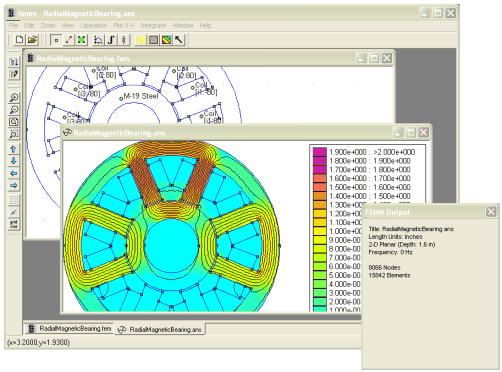 Link Unduh

 Dibawah :
Download this pdf file in this link
Finite Element Method Magnetics (FEMM) is a finite element package for solving 2D planar and axisymmetric problems in low frequency magnetics and electrostatics. The package is composed of an interactive shell encompassing graphical pre- and postprocessing; a mesh generator; and various solvers. A powerful scripting language, Lua 4.0, is integrated with the program.
The current version of the program program runs under runs under Windows 2000, XP, Windows 7 and Windows 8.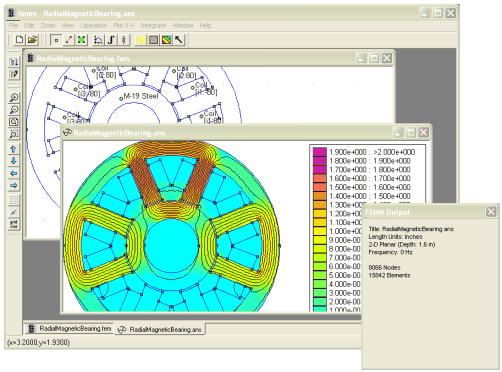 Download
Link

Below :
Download this pdf file in this link